Candle Manufacturer Meets Deadlines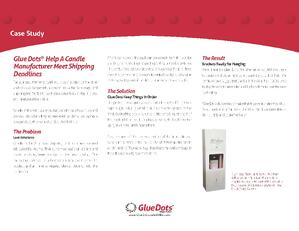 Packaging is often employed to display a product on the store shelves as well as provide a convenient carton for storage and shipping. But for this to work components must stay in place, and labels must be visible.
Candle in the Wind is a manufacturer of specialty candles and scented oils. When they experienced problems packaging a new product, they turned to Glue Dots for help.