With Glue Dots® Adhesives and Application Equipment
for printing, mailing, and post-press operations
Reliable bonding strength with damage-free detachability
Glue Dots offer the perfect solution for attaching promotional items, gift cards, coupons or pamphlets. Glue Dots enable precise adhesive application, eliminating squeeze-overs and messy presentation. Glue Dots are residue-free and odor-free, so they won't contaminate mailed items with excess glue or chemical smells. Glue Dots adhesives are non-toxic, contain no VOCs, and do not require the use of heat.

Easier to use, better visual appeal, and USPS compliant
Glue Dots work instantly for faster and more efficient adhesion, making them perfect for high-volume print and mailing applications. Glue Dots come in low, medium, high and super-high bond strengths for applications requiring different levels of adhesion. The clear and residue-free adhesives also secure elements to a surface without obstructing any design elements, making them an ideal alternative to wafer seals.

User-friendly applicators for every purpose and function
Ideal for smaller-scale operations, our manual applicators like the Dot Shot Pro offer a productive, portable way to dispense adhesive dots while achieving smooth, undetectable results. To streamline larger-scale projects and minimize labor costs, the semi-automated Econo Dot and Auto Dot Pro speed application with timesaving features like hands-free application, automated advancing and adjustable speeds. The fully-automated SD-900 is our most powerful, full-featured option. Its configuration is highly customizable and can integrate quickly and easily into any production line.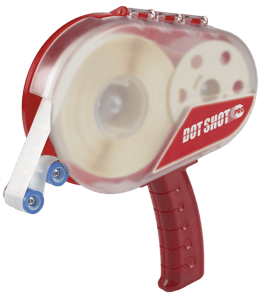 Dot Shot® Pro Manual Applicator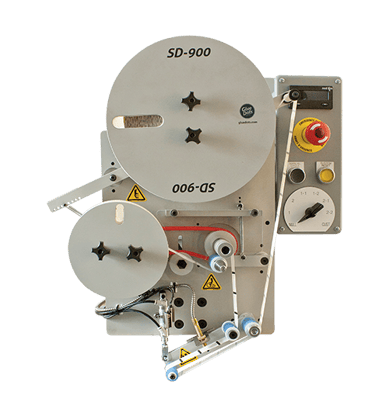 SD-900 Fully-Automated Equipment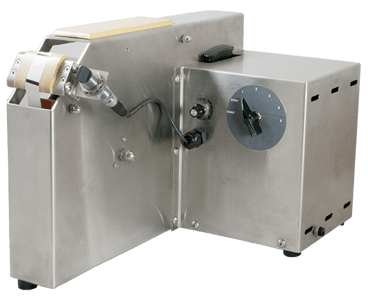 Auto Dot™ Pro Semi-Automatic Equipment